How To Choose the Right Corporate Solicitor for Your Business
15 May 2019
When it comes to choosing the right solicitor for your business there are a few things that you should consider: 
Prepare early
make a list of your requirements
Ask questions appropriate to your business
Think local

When it comes to choosing the right corporate solicitor for your business, the decision you make could have a profound effect on your company's future. Get it right and you can rest assured that any legal matters will be dealt with in a swift and decisive manner but get it wrong and you could find yourself looking for another corporate lawyer in the near future.
To avoid making any incorrect decisions when it comes to hiring the right corporate solicitor for your business, there are several key things you need to consider doing before making that all important decision. In this article, the team at Curtis Law Solicitors have pulled together some of their top tips to guarantee you make the right decision for your business when it comes to hiring a corporate solicitor.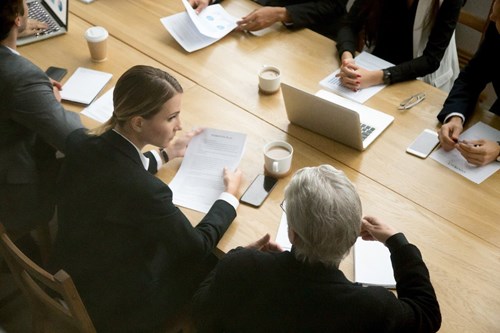 Prepare Early
You should always ensure you have a solicitor in place for your business at the earliest possible time. Many business owners believe that they are simply able to hire a solicitor once they need one, but in some cases, this can be too late, especially if you have already agreed terms with another party.
Taking the time to hire the right solicitor for your business ahead of any potential problems arising can make life a lot easier for your company in the long run. It may seem like an unnecessary expenditure when things appear to be going well within your business, but as soon as you find yourself in dire need of a corporate solicitor, you'll realise you have not only made a shrewd investment but you have built a relationship with a trusted advisor who can  
offer fantastic legal advice in any key decisions that your business may need to make.
Make a List of Your Requirements
No two businesses will have the same requirements and expectations of their corporate solicitors, so it's best to make a comprehensive list of what you're looking for. This is beneficial for both your business and any law firms you are approaching, as you can both quickly establish if you're the right fit for each other.
When putting together your list of requirements, it's important to remain realistic in your expectations. For example, if you have a pretty small budget set aside for your corporate solicitor, you may need to think carefully about the level of service you're expecting to receive.
Some examples of common requirements businesses expect from corporate solicitors include:
Business Sales and Purchases
Management Buy-ins/outs
Shareholder Agreements
Purchase or Lease of Business Premises
Legal Due Diligence
Confidentiality Agreements
Commercial Agreements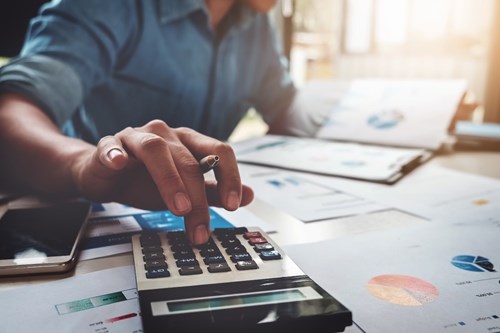 Ask the Right Questions for Your Business
By now, you should have a good idea of exactly what you're looking for from your corporate solicitors, so it's time to consider the types of questions that you'd like answering based on your individual business needs.
During this step, it's important to remember that you're in complete control at this stage, so be sure to ask those hard-hitting questions which are important to you and your business. If any of the law firms you are considering don't meet your requirements for any reason, this is the time you'll find out. It's vital that you act decisively in this stage to ensure you are getting the right corporate solicitor for your business.
This is the time to consider what is important to your business, a few suggestions we would make are:
Are you the type of business owner that wants a close relationship with your solicitors? If so, be sure to ask questions about the type of relationship that any potential solicitors have with their existing client base. Are they comfortable taking the time to build a relationship with your business over the coming months and years?
Do you want to be heavily involved with your solicitor? If you're the type of business owner that would prefer to have regular meetings with your lawyer, take the time to quiz any candidates on how comfortable they would be in coming to your business for meetings each month. Also, be sure to inquire about any additional costs this may incur.
Does your potential lawyer specialise in the areas of law required by your business? Solicitors will always have a few areas of expertise, take the time to consider if your potential lawyer specialises in all, or at least several, of the areas your business requires. 
Whilst there are, of course, many more things you may want to consider during this part of the process, these are just a few of the key questions that are worth considering initially. Be sure to thoroughly prepare before asking your potential solicitors any questions.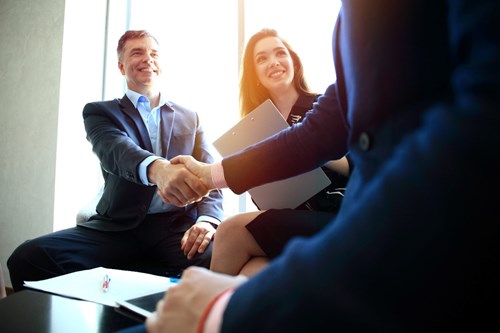 Think Local
When considering which corporate lawyer is right for your business, it can be tempting to go after a lawyer from a huge national firm. However, this can sometimes prove problematic as these solicitors usually don't take the time to get to know your business all that well.
Say you're looking for a corporate solicitor in Manchester or corporate solicitor in Lancashire, it may be worth considering a firm that is closer to where your business is based, as they will take the time to get to know you and your business inside out. It's also worth noting that if you're planning on having a pretty close relationship with your corporate lawyer, you can simply hop in the car and arrive at their office within the hour.
Now that you have considered all options, you should now be in a position to make the right decision on a corporate solicitor for your business. Whilst this can be a pretty daunting selection to make, it can be extremely rewarding when you find you have chosen the right corporate lawyers for your business, with the potential to build a relationship which will last for years to come.