Benefits of Opting for a Local Law Firm
20 May 2019
Local law firms have some huge benefits over their national counterparts, including: 
Increased communication & collaboration
Preferential treatment
Better understanding of your business needs
Flexibility and versatility
Supporting the local economy
When you're searching for the ideal law firm for your business, it can be a time consuming and confusing process. With so many law firms out there, how can you be sure you are making the right decision based on your company's needs? Whilst it can be tempting to opt for a huge national firm, it's always worth spending time researching some of the law firms which are in close proximity to your business, as they can offer a whole host of benefits to your company.
In this article, we will take a look at some of the major benefits your business can expect to see if you do opt to use a local commercial solicitor rather than a national firm.
Local Law Firms Treat You as A Priority
When you get in touch with your solicitor of choice, you want to feel like your needs are of the utmost importance to your law firm. When working with a large national law firm, you are likely to be one of several hundred clients that are being dealt with, meaning that your needs may not be of their highest priority.
With local law firms usually having a much smaller pool of clients, when you are in need of legal assistance, you can expect to be treated as a priority. This usually means that your case is dealt with in a swift and efficient manner, leaving you free to run your business safe in the knowledge your law firm is working tirelessly for you.
It's also worth remembering that large firms are likely to have huge national and sometimes even global clients on their books, so these clients will usually get priority over a smaller business paying significantly less.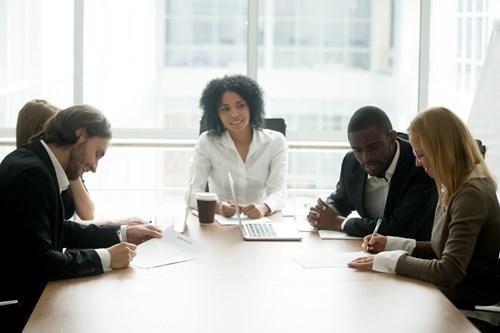 Increased Communication & Collaboration
A huge advantage working with a local law firm can bring to your business is an increased level of communication and collaboration between your company and solicitor of choice. With your business being in close proximity to your law firm, you can request regular face-to-face meetings to discuss any legal matters prevalent to your company.
It's especially important to have a good relationship with your law firm, as you may need them to fight your corner in legal proceedings in the future; having  trust is key between both you and your advisors  and this can only be built by nurturing relationships over time. Beyond talking business, holding monthly or bi-monthly meetings with your solicitors can help build a genuine relationship between you and your solicitor.
Whilst speaking on the phone or via video calling can work for some businesses, there are many business owners who simply prefer having a more personal relationship with anyone they work with. Organising a regular face-to-face meeting can also be much simpler than trying to get all parties available for a call too, we all know how easy it is for a busy business owner to get side-tracked doing something else when waiting for a call.
Better Understanding of Your Business and Needs
This particular advantage comes hand in hand with an increased level of communication, as the more personal a relationship between yourself and your law firm is, the more likely they are to understand how your business works and what you require.
The importance of your law firm having an in-depth knowledge of how your business operates and the type of customers you service cannot be understated. In some cases, your solicitors can make recommendations on the steps your business needs to take in order to avoid potential legal issues ahead of time, helping you to stay clear of any lengthy and costly legal battles in the future.
Nurturing this type of understanding between your business and solicitors can be extremely challenging to come by when you are working with solicitors who are not based close to your business.
Local Law Firms Offer Flexibility
When searching for the ideal law firm to carry out your legal work, one of your top priorities is probably having a solicitor that is flexible to your business needs. If your business is in its infancy or going through substantial changes it can be difficult to pinpoint the exact services you are looking for support on. This is where having a good relationship with your law firm comes in, as in many cases, local law firms are more than happy to adapt their service offering around your situation.
Some large firms will allow you to invest in a more flexible package, but these firms can be hard to come by, as the vast majority of solicitors from big law firms will have rigid service offerings.
Ideally though, you want to be sure that when you're choosing your law firm, you are doing so safe in the knowledge that they have your best interests at heart; sometimes this can mean knowing they are willing to adapt their package to suit your business and offer a true value added service.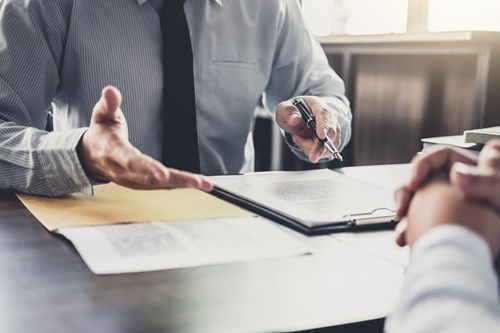 Supporting the Local Economy
If you do opt to work with a law firm from your area, it's also worth considering that you will be supporting the local economy. Pair this with all of the other reasons we have mentioned within this article and you're not only going to be helping other businesses within your area, but you're going to benefit from a fantastic personalised service.
This is by no means an exhaustive list of the benefits your business can expect to see if they do choose to opt for a local law firm, but should give you some insight into the advantages this type of business relationship can bring. If you're looking for experienced and professional commercial solicitors in Manchester or commercial solicitors in Lancashire, be sure to get in touch with the friendly Curtis Law team, who will be more than happy to assist you further.