Everything You Need to Know About Corporate Finance
23 May 2019
The world of corporate finance can be tricky to navigate for business owners, with even the most basic of business deals requiring a mountain of paperwork, research and legal assistance from both parties. Ensuring you are well informed about the world of corporate finance before choosing a firm to represent for your business can help prevent future issues. 
In this article, we hope to give you a simpler insight into what exactly corporate finance is and the types of services this covers. 
What is Corporate Finance?
In simple terms, corporate finance relates to any financial activities which are essential to running a company. Corporate finance plays a vital role in the way in which a business finances the creation, growth, acquisition or disposal of a company.
In many cases, corporate finance firms will deal with a change of ownership, whether this be for the party acquiring a business or disposing of it. This will usually lead to the creation of a new equity structure or shareholder base, which is dealt with by the corporate finance firm.
As a business, you can expect your corporate finance firm to help find you money to run and grow your business, as well as giving you a detailed plan of how to plan for your business' financial future.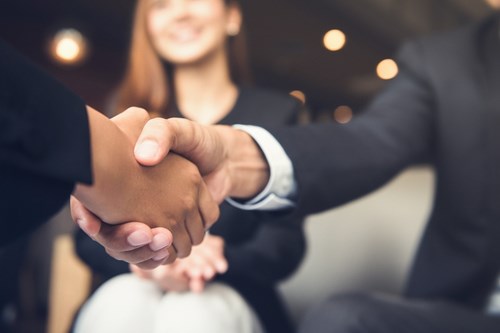 What Services Does Corporate Finance Cover?
There are a whole host of services encompassed by the corporate finance umbrella, the services carried out here at Curtis Law Solicitors are listed below, with a brief explanation as to what each service entails. 
What is Corporate and Commercial Transactional Banking?
This refers to providing clients with banking services that they need to run their business on a daily basis. Depending on the size of your business, the processes surrounding this can be complex and time consuming, so it's often beneficial to outsource this to corporate lawyers. Corporate and commercial transactional banking includes providing services such as short-term finance, trade finance and cash management services. 
What is Real Estate Finance?
In recent years, real estate has become far more complicated than it previously had been. Due to this shift in the complexity of real estate financing, corporate lawyers have become more involved in the innovative structuring of deals, whilst also dealing with all aspects of debt and equity participation in real estate transactions.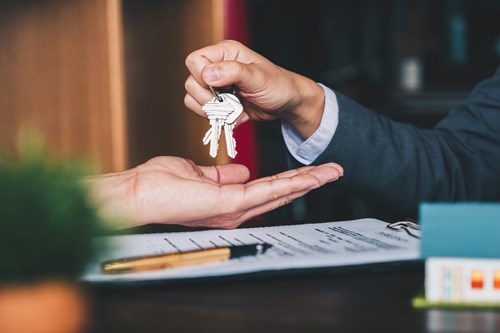 What is Asset Based Lending?
In simple terms, asset based lending is borrowing money from a lender, which is secured by collateral. The assets which are usually secured by a creditor are: stock, accounts receivable or equipment needed to carry out day-to-day work activities.
It's worth noting that asset based lending is only available to businesses, not consumers.
What is a Commercial Mortgage?
A commercial mortgage is a loan that is secured against a property, which is not currently owned by you or your business. There are no set rates when it comes to a commercial mortgage and this means that each application is reviewed and given a 'risk level'. The risk level of an application will determine the mortgage length and interest rate available to your business.
What is a Business Reorganisation?
Some businesses are in need of reorganisation to help minimise the risk of the company collapsing. This process is designed to take some pressure off financially troubled or bankrupt businesses and involves the restatement of business assets and liabilities, whilst holding talks with creditors in order to arrange a sustainable repayment plan.
Reorganisation can also mean that there will be a change in the structure or ownership of a company due to a merger or business consolidation. This is sometimes referred to as company restructuring too.
What is a Business Loan?
Business loans are aptly named, as they are simply a loan which can be taken out by businesses, rather than a consumer. Most lenders will allow a business to borrow anywhere between £1,000 and £3million over terms from 1 month to 15 years. 
Business loans generally fall into two main categories:
Unsecured Loan – This type of business loan allows a company to borrow money without needing to secure the loan against your business assets as collateral.
Secured Loan – A secured loan allows your business to borrow money using an asset as security – this means that if you do not, or are not able to pay your loan back, the lender can sell the asset to get their money back.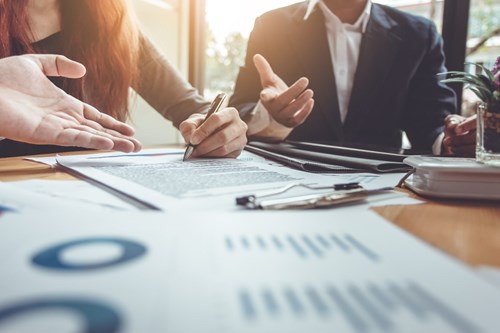 Business Sales and Purchases
Corporate lawyers will also cover the purchase and sale of a business to another party. As you can imagine, the transaction of a business from one owner to another is extremely complex, even when the company changing hands is seen as small. There is a whole host of legal documentation which needs to be completed to ensure both parties interests are protected throughout the transaction.
What is a Personal Guarantee?
A personal guarantee is essentially an individual's legal obligation to fully repay a loan which has been issued to a business they are involved in. If for any reason the business is unable to repay a debt, then it will become the individual's responsibility to do so.
We understand that as a business owner, you will want to give all of your attention to growing your company, leaving the legal work to the experts. With that in mind, our team of experienced corporate lawyers offer a commercially-focussed and efficient service. If you are looking for corporate finance in Lancashire or corporate finance in Manchester, be sure to get in touch with the team here at Curtis Law Solicitors who will be more than happy to assist you further.