Should I Buy Or Lease A Commercial Property?
12 February 2020
If you are in the process of opening a new business, or coming towards the end of your commercial property lease, you will likely be considering whether it is better to buy or lease a commercial property. There are positives and negatives for both sides, and in this article, we take a closer look at whether purchasing or leasing a commercial property is right for you, based on your particular situation.

Pros of Purchasing a Commercial Property
There are several attractive benefits to purchasing a commercial property over renting, with the ability to make wholesale changes to your premises and future rental potential being two of the most significant reasons businesses opt to purchase commercial property.

Equity
When you purchase a commercial property through a loan, the more you pay off, the higher your ownership stake in the property becomes over time. This can be especially useful when you have future financing needs, as you can use this equity as collateral.

Rental Potential
When you own a commercial property, it's well worth noting that you will be able to rent out any space you don't need to use to tenants. This source of income can be particularly lucrative, and many businesses will purchase a larger commercial property than they actually require so they can rent out a section to other tenants.
Even if you choose to move your business base to another property in the future, you could always choose to lease the entire commercial property to another business which would result in a significant monthly lease payment.

Control Over The Property
If you are looking to make significant adjustments or renovations to a property, then purchasing a commercial premises is an absolute must. You are free to make any changes you see fit, which would obviously not be as simple if you did choose to lease a commercial property.
It's also worth noting that if you have had bad experiences with landlords in the past, completely owning your own premises could be a refreshing and welcome change.

Appreciation
Across many markets, commercial properties usually grow in terms of value as time passes. This means that you will be in a position to sell the property for a sizeable profit when your business has outgrown the premises. This profit can be particularly useful for business owners who are looking to expand their current operation or take on other business ventures.
Cons of Purchasing a Commercial Property
Whilst there are some undoubted benefits to purchasing a commercial property, there are also a few cons that you should be aware of before committing to purchasing.

Significant Upfront Investment
It goes without saying that a significant down-payment needs to be paid when you are looking to purchase a commercial property. If you don't have a lump-sum readily available to put into a deposit to purchase a commercial property, then it's probably worth exploring commercial leases in more depth.

Maintenance Costs
When you own your own commercial property, you will be liable for a whole host of additional expenses, such as insurance, repairs to any problem areas of your building and general maintenance and upkeep. When planning on purchasing a commercial property, be sure to factor in these types of payments into your financial planning.

Lack of Flexibility
When you purchase a commercial property, you will likely have a mortgage to pay off, which means you are effectively tied to the property you have purchased long-term. Obviously, you are able to move on and sell the property, but the flexibility offered by commercial leases is obviously more attractive to business owners who are looking to upscale their company over the years.
Responsibility
If you do choose to purchase a commercial property, it's worth noting that you will be completely responsible for the safety of the building. That means you will need to keep right up to date with current safety regulations for fires and general worker health and safety. You will also be responsible for ensuring regular checks are performed on things such as fire alarms, fire exits and fire extinguishers, among other crucial safety elements.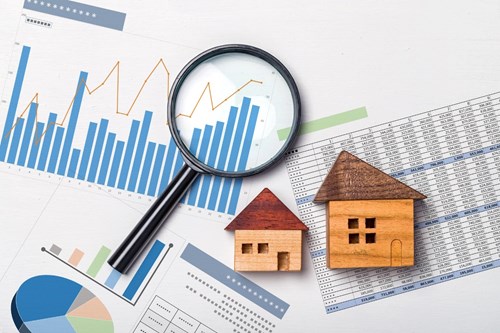 Pros of Leasing a Commercial Property
From affordability to flexibility, leasing a commercial property can offer businesses a whole range of benefits. As a commercial lease solicitor in Manchester, and Lancashire, Curtis Law Solicitors are perfectly placed to offer plenty of advice and support when it comes to renting commercial properties.
Flexibility
If your business is likely to experience significant growth over the coming years, you may be best suited to leasing a commercial property rather than purchasing one outright. Commercial leases offer you complete flexibility, meaning that you can choose to leave your current property at the end of the lease to move on to a bigger or smaller property based on your needs.
No Maintenance Costs
Maintenance costs can be considerable if you own a commercial property, so leasing can be an attractive option as you simply pay the agreed monthly fee. There is no need to factor in additional costs, which can be especially attractive to newly formed businesses.
Affordability
With no sizable down payment required, commercial leases are often the route businesses take when looking for new premises. Rental payments are usually a lot easier for businesses to meet than paying off a commercial mortgage, so it's well worth considering a lease if you are in the market for a commercial property.
Cons of Leasing a Commercial Property
Leasing a commercial property does come with its pitfalls though, with astronomical rent costs and your money not going towards having any equity in a property two of the biggest issues of renting a commercial premises.
Rent Not Going Towards Equity
When you choose to lease a commercial property, it's well worth remembering that your rent will not go towards owning a property at the end of the contract. This can be problematic for some business owners who always want to ensure that their money is being used as effectively as possible, so it's worth considering this when looking at renting a commercial property.
High Rent Costs In Some Areas
Rent can be extremely costly in more desirable areas, and in some cases, can be considerably more than actually purchasing a property. It pays to do your research when you are looking to lease a property in a highly desirable area, as you may well be surprised just how cost-effective purchasing a commercial property could be.
Rent Increases
In some cases, your landlord may choose to increase the rent you're expected to pay if you look to carry on leasing a property, this can become extremely costly in the long run and can affect your financial planning. Purchasing a commercial property does offer you fixed monthly mortgage repayments which can be advantageous when forecasting costs for the year.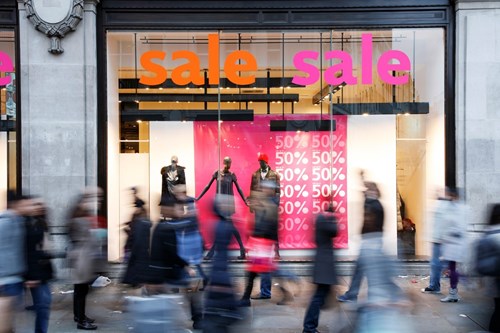 When it comes to purchasing or leasing a commercial property, be sure to take your time and do your research before making a final decision. The process will be completely unique to your requirements, so it's always good to get some professional advice too.
As an experienced, Commercial Lease Solicitors in Lancashire, and Manchester, Curtis Law are perfectly positioned to give you all the guidance you need when you come to making your decision. If you would like any more information about commercial leases in general, be sure to get in touch with our experienced team by either calling 01254 297130. You can also contact us by using our simple online enquiry form – a member of our team will be in touch with an answer to your query as soon as possible.