Ways to Ensure You Hire the Right Commercial Property Solicitors
29 May 2019
When purchasing, selling or leasing a commercial property, there are so many moving parts it can be difficult to stay on top of everything, especially when you're trying to focus on running your business too. In all cases, you need to make sure you hire the right commercial property solicitors to take the pressure off you during the process of buying, selling or leasing a property for business purposes.
In this article, we will take a look at what types of services commercial property solicitors offer and some of the ways you can ensure your business hires the right commercial property solicitors for your particular needs.
What Do Commercial Property Solicitors Do?
If you are in the process of purchasing or selling a property which will be utilised for business purposes, you will need to hire a commercial property solicitor to take care of the legal side of the transaction. They often work alongside a wide range of individuals who may be interested in purchasing a commercial property, including property developers, consortiums, established companies, public bodies and even governments.
Commercial property solicitors will deal with legal aspects of a property purchase, including:
Preparing documentation required to finalise property transactions
Organising arrangements for payment, completion dates and general conveyancing property searches
Liaising with the opposite party's solicitors
Collecting information from property surveyors
It's also worth knowing that commercial property solicitors are also known as 'Conveyancers'.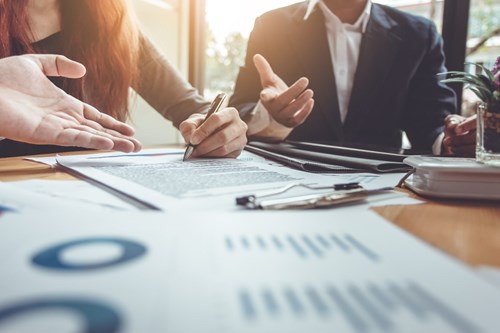 What Services Do Commercial Property Solicitors Provide?
Commercial property solicitors are an integral part of the buying/selling process for properties which will be utilised for business purposes. Whether your business is in the process of buying a retail outlet, selling an industrial unit or even leasing an office space, commercial property solicitors will need to be involved in the transaction. 
Commercial property solicitors will usually assist with the following:
Buying and Selling Freehold Property – This is simply the process of assisting either a buying or selling party in the legal documentation required to purchase or sell a property intended for commercial use.
Commercial Leases – A commercial lease is a contractually binding agreement between a landlord (property owner) and tenant (renting individual/business), in which the landlord will allow a tenant to occupy their business premises in return for the payment of rent.
Occupational Licences– A Licence is permission given by the land owner for the licensee to use land for an authorised purpose, and effectively prevents the act of occupying the land from being a trespass.
Property Finance – If you need to borrow any money in the process of purchasing a commercial property, a commercial property solicitor will often provide you with advice across all types of corporate financing, from strategic analysis of capital structures and all available sources of finance, right through to the finalisation of finance options.
Deeds of Easement – An easement is a right to use land belonging to a third party in a particular way or the prevent the owner of that land from using it in a certain manner, such as a right of way.
Options and Guarantees – A guarantee is simply a legal commitment to repay a debt if the original arrangement fails to do so. Commercial property solicitors will also advise on the options for land and property to ensure the purchasing party purchases the land within a fixed term.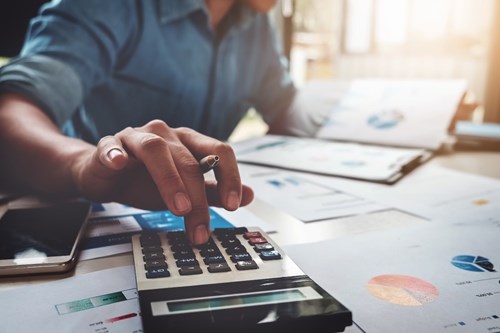 How Can I Choose the Right Commercial Property Solicitor for Me?
Now that you have all the information about what commercial property solicitors do and the types of services they provide, you will want to know exactly what you need to do to choose the right firm for you. There are plenty of considerations you need to bear in mind, but we have a few simple tips which should make your choice that much easier. We suggest taking the following steps:
Seek Recommendations – If you know someone who has recently gone through the commercial property buying or selling process, then be sure to pick their brains about the solicitor they worked with. If they only have good things to say about their experience with the firm, it's definitely worth considering them in your shortlist. Also be sure to ask any business owners you may have a close relationship with, their past experiences are likely to have an influence on the solicitor you end up choosing.
Think Local – A common mistake made by many businesses, is not considering any of local law firms. For example, say you're looking for a

commercial property solicitor in Manchester

, you will want to spend some time searching for any law firms that work within close proximity to you. This can be advantageous if you're looking to have a more bespoke or hands on buying or selling experience, as local law firms are usually more receptive to this. Whilst it can be tempting to opt for a large national law firm, you will usually find that your case can be pretty low on their list of priorities, as they may favour larger contracts.
Thoroughly Research Any Firms You're Considering – Whilst you're a savvy business owner, you can't be expected to know the intricate details of how buying, selling or leasing a commercial property works. So, it's worth preparing a few questions you have surrounding your case. You should also definitely think about asking any commercial property solicitors about how they operate and the steps they are likely to take in your particular case.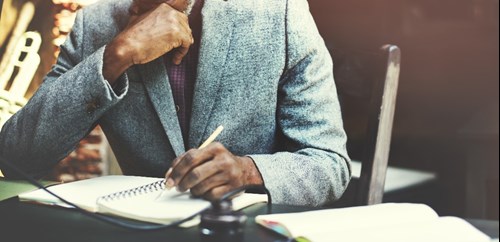 If you are looking for a commercial property solicitor be sure to get in touch with the expert team here at Curtis Law. Our team are dedicated to providing your business with the very best customer service throughout your query.