Understanding Mergers and Acquisitions
26 November 2019
Whilst mergers and acquisitions may appear to be complex on the surface, they are relatively easy to understand following a bit of research. In this article, we will give you all the information you need to understand exactly what a merger and acquisition is, and we will highlight the 10 step process involved in finalising them.
What Are Mergers and Acquisitions?
Mergers and acquisitions are transactions in which the ownership of a company is transferred or consolidated with other entities. There are many reasons for mergers and acquisitions to occur, such as allowing businesses to grow or downsize or even change the day-to-day nature of the business to maintain a competitive position within their sector.
The terms 'mergers' and 'acquisitions' are usually used together and interchangeably, although the two terms do actually hold different meanings. The definitions of each are as follows:
Merger – A merger is an agreement that sees two existing companies become one company. In most cases, a merger occurs when two firms of a similar size mutually agree to merge into one business to essentially join forces and thrive – this is also known as a 'merger of equals'. In essence, a merger is usually completely voluntary on the part of both companies.
Acquisition – An acquisition occurs when one company takes over another and establishes itself as the sole owner. Acquisitions are generally not voluntary and will involve one company purchasing another.
The major difference between the two is the way in which the deal is communicated to the target company's owners and board, as it very much depends on whether the approach is seen as friendly or hostile.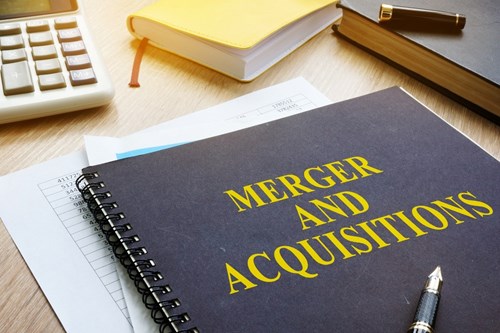 What Is The Process Of Mergers and Acquisitions?
If you are considering entering into a merger with another business, or are looking to acquire another business to expand your business portfolio, it's well worth knowing exactly what is involved in the mergers and acquisitions process before committing to it.
Generally speaking, most business mergers and acquisitions follow a 10 step process which can take anywhere between 6 months and 2 years to complete, depending on the size of the businesses involved.
Here, we give you a brief overview of the steps involved to give you a flavour of what to expect:
Lay Out the Merger and Acquisition Strategy – It's best to ensure that you are suitably prepared for the business merger and acquisition process before officially starting the process. Taking the time to develop a strong strategy on what you're setting out to do at the end of the process is a good place to start.
Set Out the Merger and Acquisition Criteria – In this stage, you should start to consider what type of business you are looking to merge with or acquire. Are you looking to purchase a business that is struggling but has potential, one that is close geographically to you, or one that has a strong existing customer base?
Identify the Merger and Acquisition Target Businesses – Begin to identify target companies based on the search criteria set out in the previous step.
Start Planning for the Merger and Acquisition – Once you have found some companies who may fit your brief, you will need to get in touch with each business and find out if they would be interested in a merger or are open to being acquired.
Valuation Analysis – If a company is open to being purchased from your initial communications with them, you can then ask for more information on the business, enabling you to get a clearer picture of the business you are looking to acquire.
Negotiate – By this stage, you should have a good idea of what you feel the business is worth, so it's time to begin negotiating the price with the board of directors.
Due Diligence – Once the two parties have agreed on a fee, the process of due diligence begins, where the acquirer will conduct a detailed examination of every aspect of the target company's operations, including financials, assets and liabilities and customers.
Purchase and Sale Contract – When you are satisfied that due diligence has been conducted suitably, you will need to finalise the sale contract – deciding on whether it will be an asset or share purchase.
Finalise Financing Strategy – Whilst you will have already sourced financing options earlier in the process, this is now the time to finalise the details of this agreement, ready to be signed by the purchasing and selling party
Closing the Merger and Acquisition – Once all documentation is signed, it's now time to either work on ensuring the merger is carried out without any problems.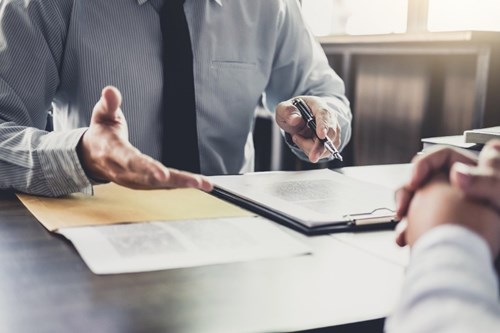 If you are considering a merger with another company in the near future, or are looking at acquiring another business and would like professional legal assistance throughout the process, please don't hesitate to get in touch with us. We have a dedicated team of mergers and acquisitions lawyers who will be on hand to ensure the entire process goes as smoothly as possible.
We encourage you to get in touch with us today to discuss your requirements further, our team have years of experience dealing with all manner of business mergers and acquisitions. You can call our team direct on 01254 297130 to find out more about how we can help you; or you can use our online enquiry form which can be found below, and a member of our team will be in touch with you soon to answer any of your queries.