What is Property Finance and How Can It Help My Business?
19 June 2019
If you are a business owner, you will be aware of just how much strain can be placed on your company when it comes to finding suitable premises to operate from, for a fair price. You may be considering purchasing a property from which your business can operate, but the costs involved can be daunting to say the least.
In this article, we will take a look at some of the funding options available to you and some of the benefits your business can expect to see if you do choose to purchase your own commercial property.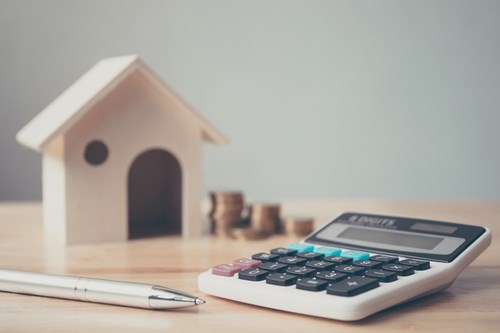 What is Property Finance?
The term 'property finance' covers a whole host of funding solutions, but when it comes to the commercial side of property there are three types of property finance you may consider using.
The most common types of property finance available on the market today are:
Commercial Mortgages – A commercial mortgage works in a similar way to a residential mortgage, and they can seem pretty daunting to the vast majority of business owners. However, if you choose to work alongside the right mortgage provider and commercial property solicitors, you'll have a simple and smooth buying process. Most lenders will give you up to 75% of the property value, so you will need the other 25% in order to purchase the commercial property.
Bridging Finance – This type of property finance is a fast, short-term finance that is secured against either property or land. A bridging loan is seen as only viable for a short period, and you won't be accepted for this type of finance unless you have a defined exit strategy, for example, selling the property within a quick timeframe or refinancing onto a long term form of property finance such as a commercial mortgage. Bridging finance is usually favoured by property developers as they can purchase the property, renovate and sell within a short period of time. 
Development Finance – Development finance is specifically geared towards experienced property developers, as lenders will provide the funding to acquire the property or land, as well as providing project costs to refurbish the property.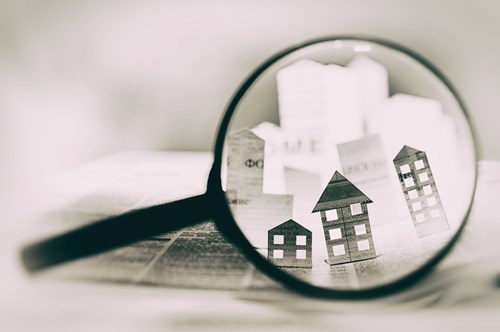 How Can I Apply for Property Finance?
You can choose to apply for property finance from a number of lenders by yourself, but this can be a time consuming and labour intensive process. Regardless of if you choose to apply for property finance in person, online or over the phone, you're likely to spend a considerable amount of time, especially if you are comparing several deals.
If you're simply too busy to spend the time searching for the right lender for you, we'd suggest getting in touch with a commercial finance broker, who has access to a whole host of lenders. They'll do all the heavy lifting for you all you need to provide is some basic details and how much you'll need to borrow. Choosing to use this service is ideal for business owners, as you can sit back and simply wait for your finance broker to get in touch with the very best deals for your business.
How Can Property Finance Help My Business Grow?
Now that you have all the information you need about property finance and how to apply for it, you'll probably want to learn more about the benefits it will bring to your business should you choose to utilise it. There are a number of key benefits you are likely to see and it's fair to say that there is a good chance that your business could grow significantly in the years that follow your initial property finance application.
Some of the biggest benefits you can expect to see for your business are:
Owning Your Commercial Premises – A huge benefit for any company is owning your own premises, it really is an invaluable asset and the importance of owning your property cannot be understated. If you ever came to sell your business, the fact that you fully own a premises to operate in makes for a very attractive investment option. You could also consider renting out your commercial property to provide a steady form of income.
No More Rent Payments – A huge benefit of purchasing a property is knowing that all of your money is going towards owning your premises, rather than paying pricey rental fees to your landlord. You may also find that in some cases that rent payments are more costly than a commercial mortgage, so do your research!
No Surprise Payment Rises – When renting your commercial property, your landlord could choose to up the cost of rent at the end of your tenancy, which can prove problematic and cuts into your profit margins. With commercial mortgages you can rest assured that whilst they are issued on a variable basis, they will be priced just above the Bank of England's base rate of Libor, meaning that any fluctuations in price will fall in line with the county's wider economy.
It is worth noting that purchasing your premises isn't always the best course of action for some businesses though, taking the time to genuinely consider every option before making any big decisions is of paramount importance. Just like taking out a residential mortgage is a huge decision personally, for a business property finance needs to be fully considered.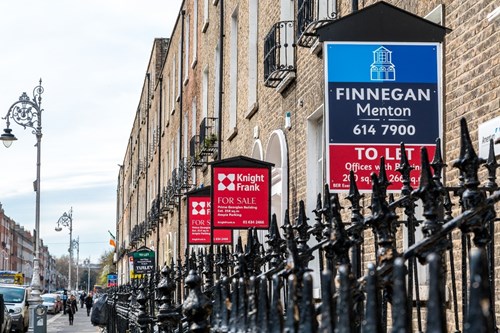 If you're looking for a trusted and reliable property finance solicitor, feel free to get in touch with our experienced team who will be more than happy to assist you further. Our dedicated commercial property solicitors are able to provide you guidance at every stage of your purchase, ensuring you have a straightforward buying process.