Everything You Need To Know About Commercial Leases
20 September 2019
Whether you are considering taking out your first commercial lease or are looking for a new premises to lease, it is worth gaining a good knowledge of how commercial leases work. It is also worth considering some essential tips on getting the most out of your next property.
In this article, we will take a closer look at commercial leases, defining what they are, what is involved in the process and some of the reasons you need an experienced solicitor on your side throughout the/your leasing journey.
What Is A Commercial Lease?
A commercial property lease is a contractually binding agreement between a landlord and tenant, where the landlord allows a tenant to occupy and use their premises for business purposes in return for the payment of rent. Throughout the process, it is vital to have a commercial property solicitor on your side to ensure that the leasing process runs smoothly, guaranteeing that no legal issues arise in the future.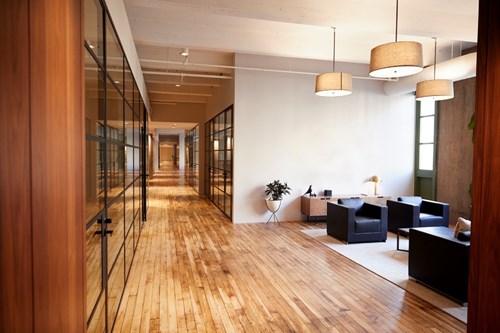 Steps Involved In A Commercial Lease
If you are looking to secure the perfect commercial property for your business, it's vital to ensure you give yourself enough time to properly view all available options on the market. Making a decision on which property to lease can be extremely difficult if you are under time constraints, and can lead to ill-informed decisions being made. The best piece of advice we can give you is to take your time in the initial steps of the process, and once you have found the right property for you, find a commercial lease solicitor who is capable of getting the deal through in a timely manner.
Once you have made your decision on the property you would like to lease, in most cases, the next logical step is to begin the process of negotiating the heads of terms. This will essentially set out a moral (but not legally binding) agreement on several key areas involved in the commercial property lease, including:
The length of the lease
Rent payments and rent review dates
Permitted property use
Who is responsible for property insurance, maintenance and repairs
During the process of setting the heads of terms, seeking professional advice is a must. Though the heads of terms contract is not legally binding, it does hold significant moral force and once agreed by both parties, there is little room for manoeuvre. When both parties are satisfied with the heads of terms, they will be signed and the landlord's solicitors should then begin sending over the following information to your solicitor:
A draft of the agreed lease
Evidence that the landlord has legal ownership of the property
Any necessary rent deposit deed, along with any licenses for alterations you may have agreed during the heads of terms
Replies to standard enquiries you might have made about the property earlier in the process
Providing you are satisfied with everything, your solicitors will begin to complete all the necessary work to secure your lease in the background. Once completed, you will sign the lease and make any payments that were previously agreed as part of the commercial lease; these payments usually include rent and the first month's deposit. After all payments and paperwork has gone through, you will be ready to move into your newly rented commercial property.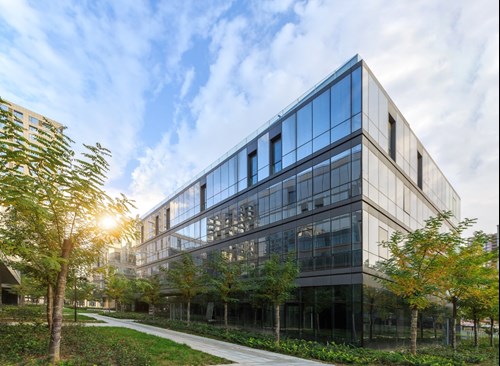 Why It's Vital To Have A Great Commercial Lease Solicitor
Whilst it's extremely important to ensure you spend plenty of time searching for the perfect commercial property for your business, it's equally essential to take the time to find the right commercial property solicitor for your lease too. Hiring the wrong solicitor for your transaction can lead to a whole host of issues, which can have severe implications on your proposed commercial property lease.
Here are just a few reasons why it is absolutely essential that you spend time looking for an experienced and expert solicitor to deal with your commercial lease:
A Smooth Leasing Experience – having the right solicitor on your side throughout the leasing process can help to ensure that your transaction goes through as smoothly and quickly as possible. Experiencing delays can be a real headache for both the prospective tenant as well as the landlord, so it's important to have a solicitor who is capable of ensuring that each step in the process is progressed as efficiently as possible.
Negotiating Heads of Terms – an experienced commercial property solicitor will be capable of helping you to negotiate the very best heads of terms agreement possible whether you are a landlord looking to rent out your property, or the owner of a business in the market for a property to rent. Whilst the heads of terms document isn't legally binding, the moral force of the document is strong, so having the right agreement in place for your business is absolutely essential from the outset.
Avoid Future Issues – ensuring that each step of the process is meticulously dealt with is essential with commercial leases, as any oversights in the heads of terms document or throughout the process can become issues in the future. To avoid this happening to your business, it's vital that you take the necessary steps to find the perfect solicitor for you. 
Having a fair lease in place is absolutely essential to the ongoing landlord and tenant relationship, and the team here at Curtis Law are experts at ensuring that every commercial lease goes through with minimal disruption. Our commercial property solicitors are vastly experienced in negotiating both the heads of terms leases and the lease documentation.  They are on hand throughout the process to offer advice, support and guidance.
If you are in the process of leasing a property or a prospective tenant looking for a suitable commercial property, please don't hesitate to get in touch with the team here at Curtis Law. You can call us on 01254 297130 to discuss your requirements directly with one of our experts, or you can get in touch by using our online enquiry form and we will endeavour to reply to your query as soon as possible.