Things To Consider – Employees Rights When Selling A Business
31 October 2019
When selling a business there are a whole host of variables you need to consider throughout the process, one of the most important being your employees rights. This can often become something of an afterthought with other aspects of the business sale taking centre stage.
In this article, we will give you insight into exactly what you must put in place for your employees throughout the business sale process to ensure they are largely unaffected during the transition.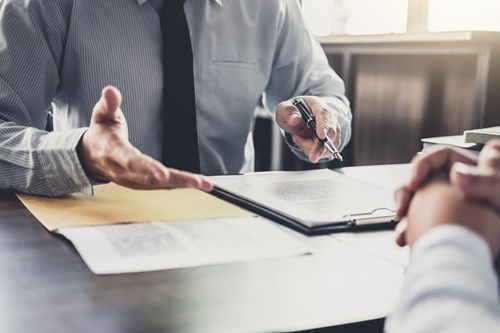 What Are My Employees Rights When I Sell My Business?
When you sell your business, you have a legal responsibility to your employees to ensure they are either transferred over to the purchasing company or are given redundancy. 
When a UK based business is transferred to another buyer by way of an asset purchase, and the buyer plans to operate the business in almost the same manner as before, the process will almost definitely involve the application of the Transfer of Undertakings (Protection and Employment) Regulations (TUPE).
TUPE will cover the following:
Employees' jobs transferring over to the new owner/company
Continuity of employment from existing to new employer is maintained
The employment terms and conditions transfer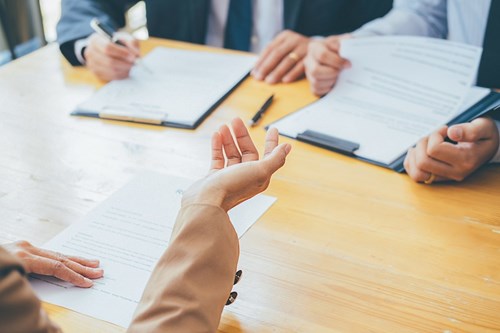 Making Employees Redundant
It's fair to say that letting go of employees can be difficult, regardless of the circumstances. There are a number of reasons that you may need to make some employees redundant during the business sales process, as the new owner may not require all of the existing workforce for their newly acquired business.
If there is any possibility of redundancies taking place within your business sale, it's absolutely vital that you maintain a good line of communication between yourself and your employees throughout the process. Giving your employees as much time to consider their options as possible is a great place to start, so we would definitely suggest communicating any redundancies as early as possible.
During the business sales process, if you are making an employee redundant due to economic, technical or organisational reasons, then the employee will likely be entitled to a redundancy payment.
If an employee is being made redundant due to a business sale, they have a number of rights, including:
A notice period
Redundancy pay
Consultation with the employer
Time off to find a new job
An option to move into a different job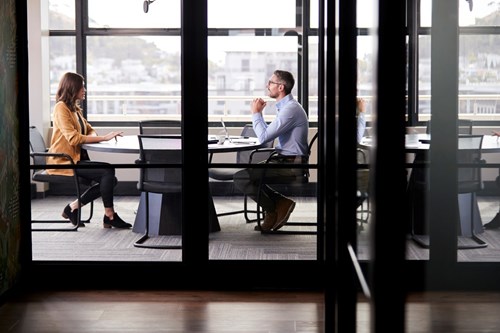 Things To Consider For Employees
It's fair to assume that most employers will always want the best for any employees they are leaving behind during a business sale, so taking the steps required to make the process run as smoothly as possible is extremely important.
Listed below are some of Curtis Law Solicitors' top tips to ensure that your business sale doesn't run into employee-related issues:
Communicate Any Changes Early – If you are in advanced talks to sell your business, we would suggest keeping your employees up to date with any potential sale to avoid rumours spreading. As soon as the business sale goes through, by law, you must let your employees know when and why you are selling your business.
Clearly Communicate Throughout the Process – Whilst it's important to quickly communicate any upcoming changes, it's also vital to ensure that any communications are clear to avoid confusion.
If Redundancies Are Possible, Let Employees Know Immediately – Allowing employees time to find a new role if they wish is extremely important. It is the best interests of your business, the purchasing party and the employee to give all workers who may be at risk of redundancy as much time as possible to find a new job. During this process, you will likely need to use a "settlement/compromise agreement" to ensure that your business doesn't run into legal issues in the future – however, it should be noted that if the package is accepted, the process can be lengthy and costly.
Supporting Employees Throughout The Process – Whether your employees are all going to be kept on following the business sale, or if some may be offered redundancy, as their employer it is your obligation to ensure you support workers throughout the business sale process. Whilst this can be a stressful time for all involved within a company, you should obviously pay particular attention to any employees who have been informed they are being made redundant, making suitable arrangements such as allowing additional time off to secure a new job.
If you are looking for experienced business sales and purchase solicitors to help you navigate through a business sale, then please don't hesitate to get in touch with our team today. At Curtis Law, our team of Commercial solicitors in Lancashire, and Commercial solicitors in Manchester have vast experience in dealing with all manner of enquiries, so you can rest assured that your case will be dealt with as swiftly, efficiently and professionally as possible.