Top Tips When Negotiating A Commercial Property Lease
06 February 2020
When negotiating a commercial property lease, there are several things that you should always consider during the process:
Never agree to pay the landlord's legal costs
Always hire an experienced solicitor
Request a rent free period
Consider the length of the lease
Enter a break clause into your contract
When it comes to negotiating a commercial property lease, there are a whole host of variables that come into play. With so many moving parts, it's well worth knowing a few top tips on how to best negotiate your commercial property lease to ensure you are getting the best deal possible for your business.
In this article, we take a closer look at some of our top tips to negotiating a commercial property lease to guarantee your business gets the most out of the deal.

Never Pay The Landlord's Legal Costs
Whilst this doesn't happen very often, there have been a number of cases in recent years where a landlord will request that the leasing party cover their legal costs as part of the agreement. This usually only takes place when a landlord knows that the leasing party is new to business, so they may not be fully aware of their obligations.
It is not standard practice to pay the landlord's legal costs, so never agree to do this! Each party should always pay their individual legal fees separately.
Hire An Experienced Solicitor
Hiring an experienced solicitor to guide you through the process should be one of your top priorities at the very outset of your commercial property lease journey. A commercial property solicitor will play a vital role in the process, so it's best to have a vastly experienced solicitor on your side to ensure that the lease goes through smoothly and efficiently.
Finding experienced commercial solicitors in Lancashire can be a challenge, but the team here at Curtis Law Solicitors have over 12 years' experience dealing with a whole host of commercial property matters, so you can rest assured we are in a great position to meet your requirements!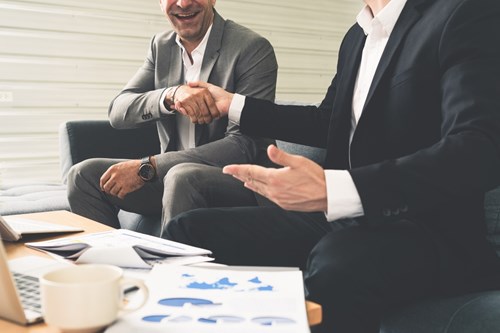 Request A Rent Free Period
You might be surprised to find out that rent-free periods are actually quite common in commercial leases. Whilst it may sound counter-productive for a landlord to waive rental fees for several months, it's actually used as something of an incentive to get their property off the rental market.
Rent-free periods are especially easy to negotiate into your contract if your landlord has repairs that need to be carried out during the time that you are moving in. You could simply ask for a rent-free period to cover the cost of lost business that your company is likely to experience due to the ongoing repairs.
When it comes to rent-free periods, it's a case of if you don't ask, you don't get. So be sure to ask if your potential landlord would be open to having a rent-free period at the beginning of your lease before agreeing to a deal.
It's worth remembering that a rent-free period of any length is fantastic for any business but is vital for start-ups where cash flow can be a bit of an issue within the first year or so of trading.
Consider The Length of The Lease
The length of a lease can be a real sticking point for some landlords and tenants. It's essential that you consider the length of the lease in some depth as if you go for a term that is too long you could end up stuck in a premises that your business has outgrown a long time ago. On the other hand, if you negotiate a lease that is too short, you could face a rent hike if you look to renegotiate a new lease at the end of your current term.
We would recommend that you always make sure you have a lease that is protected by the Landlord and Tenant Act (1954), as this will ensure that your business always has the right to renew the lease automatically when your existing lease expires. The landlord can only object to renewal on limited grounds, meaning that you are essentially safe when it comes to having a guaranteed premises to operate from providing you have complied with the Tenant Covenants.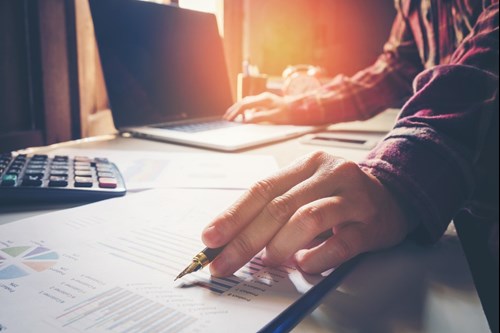 Ensure A Break Clause Is in Your Contract
Even when you have thought long and hard about the length of lease you are looking to take out, it can be quite easy to overestimate just how long you want your lease to be. That's where break clauses come in so handy, as you can agree a clause within your lease where you can end the lease at an agreed time before the end of your contract.
For example, if you agreed to a 4 year lease but by the end of the 3rd year your business is ready to move on to a bigger premises, you would benefit from a break clause that allows you end your lease a year early.
It really is essential that you get legal advice when it comes to entering a break clause in your contract, so having an experienced solicitor on your side does pay off in this particular stage of the negotiation. Break clauses are usually drafted up by the landlord's solicitors and will be included in the lease agreement. The main issue with this is that extremely strict terms can be inserted to make it difficult for a tenant to exercise the break clause; this is where your solicitor plays a vital role as they can help you to ensure that no particularly difficult clauses are included in your agreement.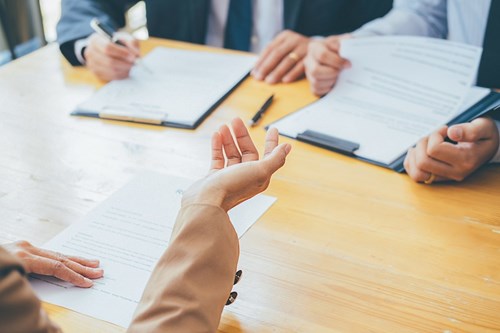 If you are close to the end of your current lease and are looking for a new commercial property, or you are just setting up your business and looking for suitable premises, be sure to get in touch with an experienced solicitor to guide you through the process.
Here at Curtis Law, our team of commercial lease solicitors in Lancashire and commercial lease solicitors in Manchester are on hand to give you all of the advice you need throughout your commercial lease, so be sure you get in touch with us. You can contact us by calling 01254 297130 or by submitting a query via our simple online enquiry form, and we will be in touch with you as soon as possible.